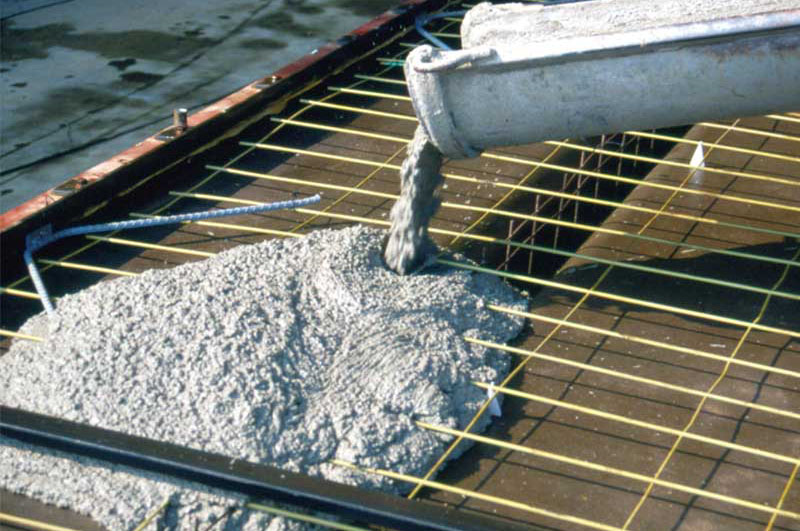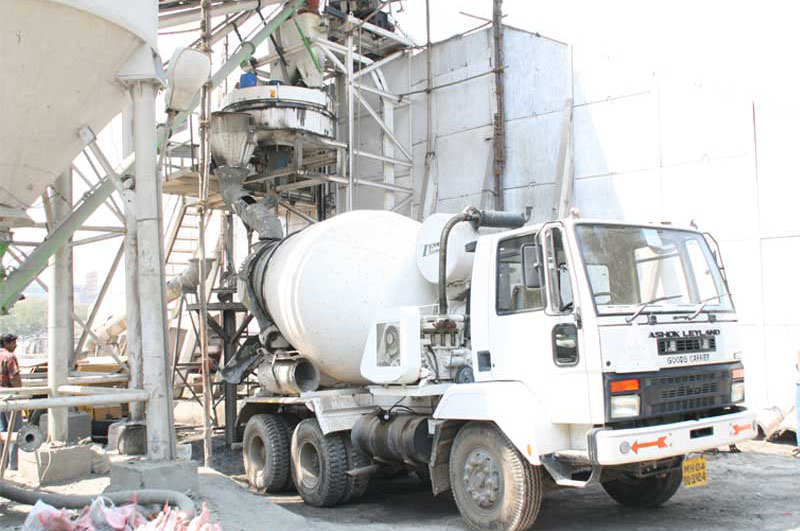 Our policy of adherence to stringent quality norms and ISI standards compel us to deliver nothing but the best Ready-mix Concrete on site. To this end, we are armed with fully automated laboratory, crushing unit and high quality concrete admixtures supplied by BASF (Germany). Our experts ensure that the all materials from cement to sand and aggregate to water are tested for their target strength and all manufacturing operations facilitate uniform, consistent and assured quality of concrete. Our logistic team delights in shouldering the responsibility of prompt delivery of the final product to customers.
Why use POPULAR Ready Mix Concrete:
It reduces the construction cost by up to 15%.
It eliminates the hassles of inventories, material handling and storage space for basic raw-materials at site.
Saves labour requirements, labour cost and labour supervision.
Manufactured under computerized, controlled operations
Assurance of uniform, consistent quality of concrete produced
Easier addition of admixtures
Faster construction time
Noise and dust free construction site
Thus helps in ensuring, faster and speedier construction.
POPULAR RMC
High Precision Measures: We take care in collecting, mixing, transporting and placing of Popular RMC. So 5-7% increase in precision measures
Zero Wastage: We facilitate pumping of Popular RMC to workplace through flexible pipes preventing all spillage. But,in old traditional mixing system you are suppose to compromise with 1-3% of material wastage during transportation to workplace
Saves Manpower: We deliver large quantity of Popular RMC through transit mixers at short intervals increasing the output by 15 – 18 cum/hr. We provide pumping for up to 75 m height or 150 m long distance. This avoids the additional manpower or workforce and saves 2% of the additional cost
Save Space Cost:   Ready to use Popular RMC requires no extra storage space as we deliver it to your site. So you dont need to bother about space required for cement,sand and mixing equipments
Save Machinery Cost: Ready to use Popular RMC is pumped directly to the workplace for which no additional machinery is required. You can save 2-3% of the cost used by old traditional site mixer,lift and genarator for operating lift
Save Testing Cost: All materials are tested in state-of-the-art laboratory for strength and quality parameters.
Save Time: 24 x7 operations facilitate delivery of large quantity through transit mixer and pumping to workplace @15-18 cum/hr. It is 30% more time efficient than old traditional mixing systems
Popular RMC is 100% environment friendly, eliminates all housekeeping and cleaning operations and allows hassle free construction
Our Quality Standards
Use of fresh cement transported via bulker and safeguarded against moisture, air and other weathering conditions for long storage period.
Own stone crushing unit with primary and secondary support by Variable Shaft Imparter (VSI) gives superior quality and uniform size of crushed stones.
All aggregates tested for abrasive index, shape, size and gradation as per ISI standard.
Best quality sand is procured from selected vendors and tested for clay, salts, silt and organic material.
All coarse and fine aggregates are tested for moisture content and sieve analysis.
High quality admixtures (supplied by BASF, Japan) used to improve work-ability and testing time.
Work-ability assured by measuring slump for all mixes at all stages.
Even water supplied from single source and tested for impurities – oil, acids, salts alkalis and organic material to ensure quality and protect steel reinforcement.
Our Strength
Fully automated computerized controlled plant with Italian batching and mixing technology and precision weighing system.
Transit Mixers to deliver concrete at site and specialized pumps to place concrete at work place for up to 75m height and 150m length.
Fully trained, experienced quality engineers to visit your site pre‐delivery, delivery and post‐delivery of concrete to check site readiness for concreting, correctness of shuttering & form-work, measurement for correct quantity delivery, correct placing and compacting of concrete, timely curing and care to achieve target strength.
Separate Quality Department and fully equipped In-house Lab, supported by reputed research centers of cement companies & technical consultants from concrete field for strict quality & quantity control.
Post‐delivery visit to your site on day 1, day 7, & day 21 for inspection.